Trinity Uniting Church Pinjarra is one of the oldest Uniting Churches in Western Australia.

Here is an overview of our history: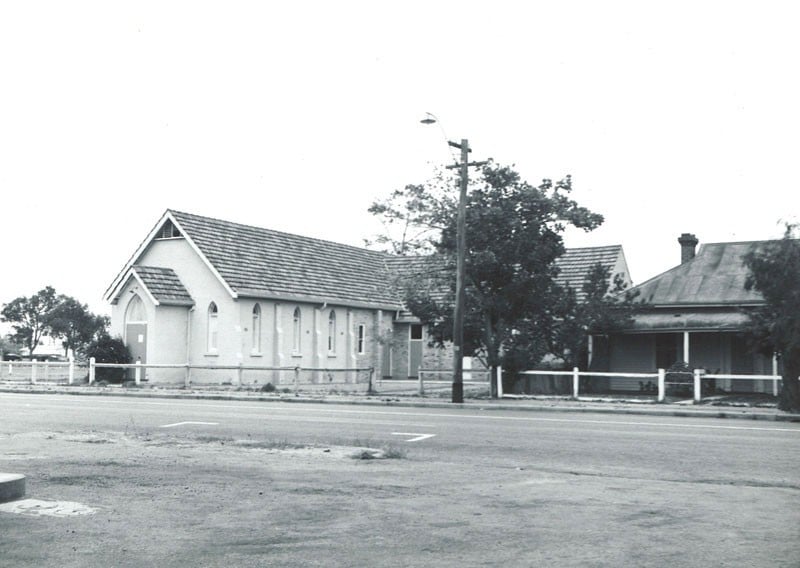 Early 1900s: Murray district served by home missioners (un-ordained ministers of the Methodist Church) for around 30 years.
1905: Pinjarra became a home mission station, linking Coolup, North Dandalup and Mandurah.
1910: Pinjarra Methodist Church foundation stone laid on July 2. When the brick building was complete, the west wall was left in weatherboards so additions could be made at a future date.
1935: Rev James Vaughan became the first ordained minister. His preaching circuit covered Pinjarra, Waroona, West Coolup, North Dandalup and Holyoake. He also established regular services in the small neighbouring town of Mandurah. Outreach also extended to Byford, Mundijong, Keysbrook and possibly both Serpentine and Dwellingup.
Two world wars and a depression delayed extending the original building but eventually a new vestry, kitchen and a 16 feet extension was built at a cost of £7,946.4.11 (about A$16,000). The new and old churches were combined with folding doors to accommodate large gatherings.
1934: A manse was built
1957: The church was out of debt.
1960: The new church was dedicated on Sunday 18 December by Rev R F Sutton, President of the Methodist Conference and well-known in WA as Superintendent of Wesley Central Methodist Mission. He was assisted by the current minister Rev K G Cooke.
1990: The 80th anniversary. Trinity Church, part of the Murray Parish with the Mandurah and South Mandurah congregations, faced new challenges of serving a different kind of community due to a population boom.
1994: In May, the Pinjarra Uniting Church became an autonomous congregation in order to concentrate efforts on their immediate area. Led by retired ministers, Rev Alex Murray and Rev Bill Bartlett with the solidarity of the congregation made up of carers and builders, musicians and worship leaders, singers, readers and preachers.
2004: The building underwent alterations to make it more comfortable and user friendly.
2005: 95th Anniversary Celebrated. Ministry Team commenced.
2007: Church extensions opened by John Jodrell and dedicated by Rev Ian Tozer, representing the Moderator.
2010: Centenary celebrations for the laying of the original church building's foundation stone.
2012: Ministry Team election (third). Nine people were elected. The team was commissioned by the Moderator.
2015: Team Ministry re-elections (fourth) The elections are held every three years. Nine people were elected. The team was commissioned by the Moderator.
2018: Ministry Team elections (fifth) eight people were elected after which the team was commissioned by the Moderator